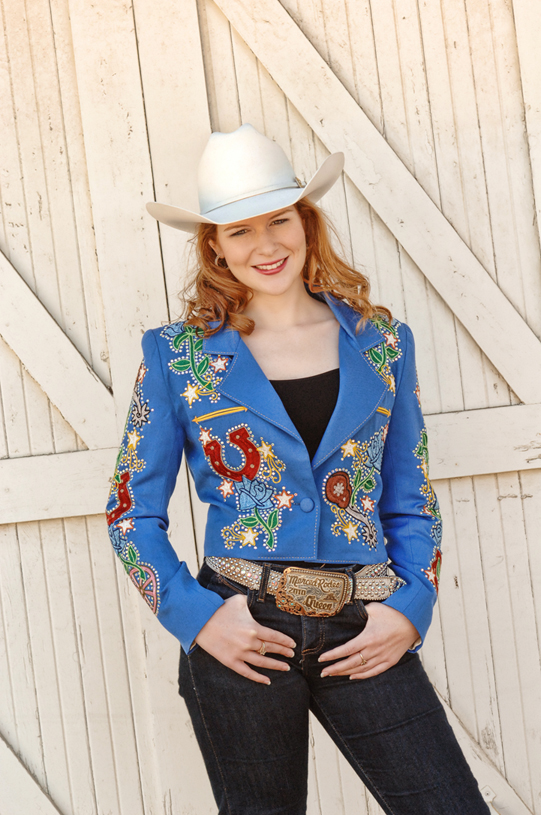 ---
With over 25 years experience creating top of the line Blingin' Western Couture for  Celebrities, Political Figures, Rodeo Queens, Collectors and Western Couture fanatics Alike. Rickrageous® has become the number one choice for creating High quality & High fashion Western Blingin' Couture.
We have been creating top of the line western wear for over 25 years and have remained true to the "old school way of doing things." We do it the old way simply because we believe it is the best way to achieve high quality unique pieces.
All Rickrageous® pieces are meticulously hand-crafted one at a time by experienced designer & embroider Brittany Marquez using only the finest materials.
We start the creative process' by putting together a design that meets the specific vision of what the Client wants their piece to reflect. We then bring these designs to life using circa 1900's chain stitch embroidery machines. Once the embroidery is laid we then compliment the embroidery with Thousands of hand set Swarovski® crystals meticulously placed onto each piece in Tiffany settings.  
The result is a one of a kind, Impeccably made flashy piece that you won't find anywhere else! Rickrageous® blingin' pieces are built to surpass the test of time and last a lifetime.
Contact us today to start designing your  own piece of legendary Americana! At Rickrageous® our creativity is only surpassed by your imagination!
 Please note all wording, logos, photos, clothing designs and sketches are protected under trademark and copyright laws and are the sole intellectual property of Rickrageous®, LLC.
Copying any portion of this website and or it's products is strictly forbidden by law. Those in violation will be prosecuted to the full extent of the law. Thank you for respecting not only the legal aspect of copyright law, but also the ethical standard of not reproducing a work of art that is not your own