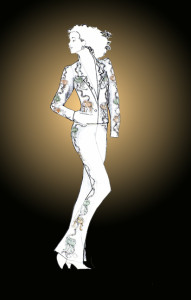 Step 1.  Explore, Imagine, Create
Have fun looking through our website. We've attached many photos of different styles and designs to make it easier for us to create your vision. Please keep in mind all Rickrageous®' are one of a kind and no two designs will be duplicated. Once you've decided on your perfect garment whether it be a blazer, bolero, jumpsuit or something completely different and are ready to place your order, a Non refundable design deposit of $150 will be required to start the design process' and get your date on the books. Please keep in mind we are creating handmade one of a kind pieces so orders should be placed as soon as possible but no later than 4 months before they are needed.
---
Step 2.  Schedule a Design Conference
Once we've received your design deposit we will setup a Design Conference. During the design conference we will discuss the overall design of the piece. We will figure out what type of piece you are wanting and the options for that piece. We will also discuss color preferences & the overall look you are trying to achieve.  
---
Step 3. The Design Packet
After the design interview we will put together a personalized design packet just for you. This packet will include a measurement card for you to fill out, swatches, a design sketch, a quote and a contract for the order.
---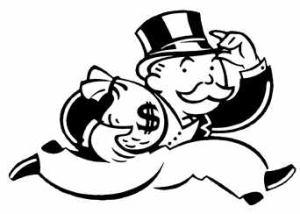 Step 4. Send in your Payment

Send in a payment of 60% of the total order cost with your measurement card, Signed Contract and Quote. Once this is received work on your piece will begin.
---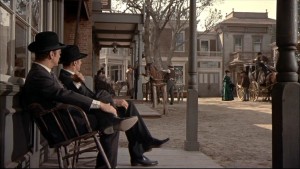 Step 5. Wait....

Once payment and forms are received work on your piece will begin. Each piece is meticulously hand crafted. All embroidery is done freehand and each stone is set one at a time. This is why turnaround times for a single piece are about 4 months. Rush orders may be able to be accommodated depending on the design complexity, our schedules and for an additional fee.
---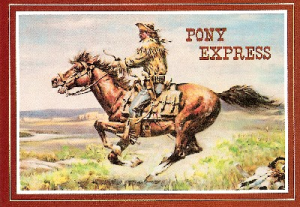 Step 6. Ready to ship

Once we have completed your piece we will give you a call to verify your shipping address and to collect any remaining balance due. Once final balances are settled your one of a kind legendary piece will be on its way for you to enjoy!
---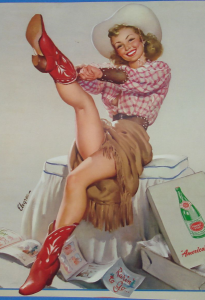 Enjoy!!

You will receive a one of a kind impeccably made piece of Americana! Strut your stuff and show off that bling! (We'd be glad to have a picture for our Wall of Fame)